Theatre
UIC and the Best of Chicago Theater this April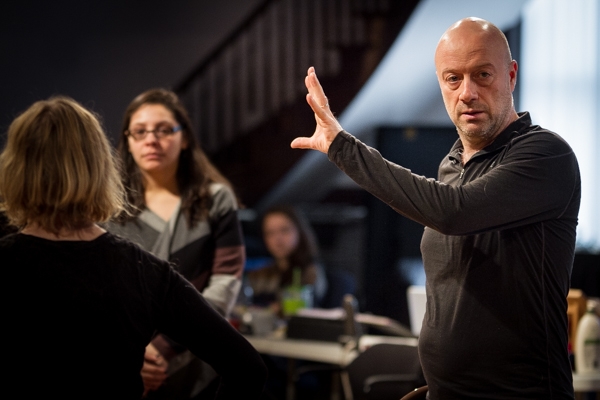 If you're looking for a good show in Chicago this month, chances are you'll encounter the work of UIC artists. School of Theatre and Music connections are featured heavily in Chicago Magazine's picks for the best of Chicago theater in April.
Assistant professor Jason Martin directs Piccolo Theatre's A Midsummer Night's Dream featuring UIC alumni David Weber, Elliott Baker, Mickey Saubert, Tara Tisch-Wallace and Dan Wenzel. He also provided dialect coaching for Raven Theatre's Playboy of the Western World.
Also at Raven, first-year student Sophia Menendian stars in Good Boys and True.
Adjunct lecturer Thom Pasculli directs Walkabout Theatre Company's The Wild at the Steppenwolf Garage.
Also featured, head of theatre Yasen Peyankov's direction of Russian Transport at the Steppenwolf Theatre has drawn praise from critics. Visiting instructor Joey Wade designed the set. (Photo: Peyankov during rehearsals.)
"Under the pitch-perfect direction of Yasen Peyankov, the actors are electrifying." —Chicago Sun-Times
"Yasen Peyankov's excellent Steppenwolf Theatre production" —Chicago Reader