Study Abroad
Eòlia Conservatory of Dramatic Arts
STUDY ABROAD EXCHANGE PROGRAM
Every year, multiple UIC Theatre students spend a semester in Barcelona at Eòlia, which places a strong emphasis on practical experience and the collaboration of actors, playwrights, and directors.
Eòlia – Conservatory of Dramatic Arts, founded in Barcelona in 2000, is associated with theater companies Tricicle, Dagoll Dagom, and The Galilei Project. Eòlia provides its students with high-quality training in the performing arts that places a strong emphasis on practical experience and the collaboration of actors, playwrights and directors. Eòlia seeks to help its students further develop their unique artistic selves.
Eòlia is closely connected to both the national and international theatre arts scene and has professional training programs for actors, singers, playwrights, dramaturges, producers, dancers, and musicians. These programs incorporate current and cutting-edge artistic techniques and are taught by renowned faculty active in the professional performing arts world.
Eòlia is more than a theater school, it's a living project—a space that offers students room to grow and an outlet for discovery.
National University of Ireland Galway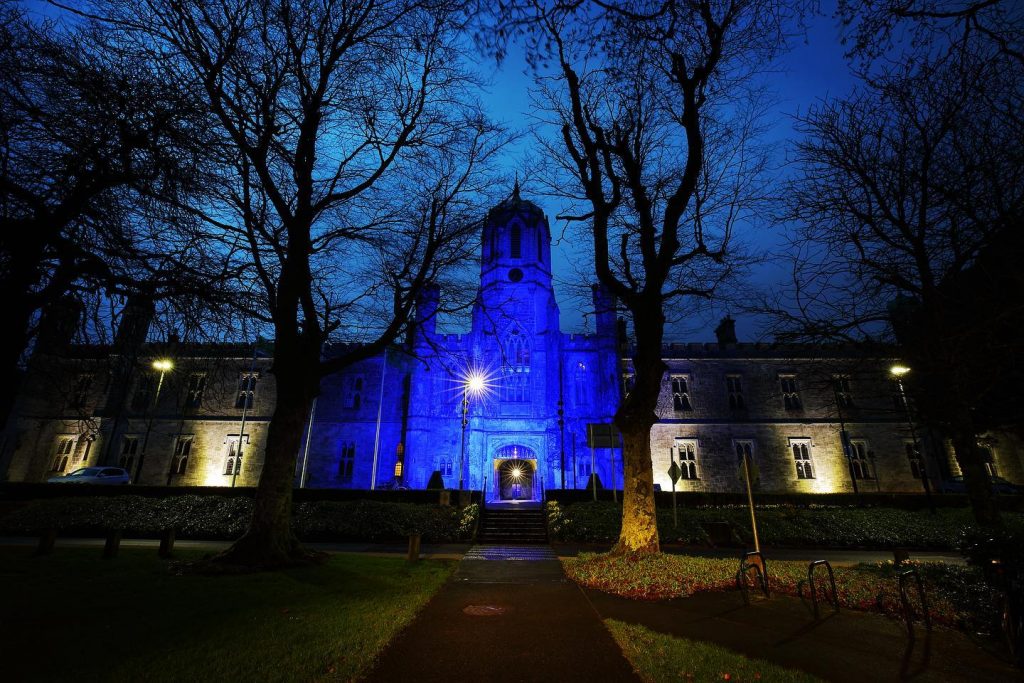 STUDY ABROAD EXCHANGE PROGRAM
The University of Illinois at Chicago's School of Theatre and Music partnered with the National University of Ireland Galway's Discipline of Drama and Theatre Studies in 2018 with creative processes in theatre, drama, and performance.
The Discipline of Drama and Theatre Studies was established at NUI Galway in 2014 and is part of the School of Humanities.
The university has a long history of excellence in the performing arts – a history that pre-dates the establishment of Drama as a degree subject. Notable graduates include the co-founders of Druid Theatre, Garry Hynes and Marie Mullen, both of whom went on to become Tony Award winners for direction and acting respectively. The university now enjoys a close partnership with Druid Theatre, with whom runs a Druid Academy program for training emerging theatre-makers. The university also has formal partnerships with many other theatre companies and arts organizations, including the Abbey Theatre (Ireland's national theatre), the Gate Theatre, the Galway International Arts Festival, and others.
Students from NUIG enroll at UIC each fall semester, and students from UIC Theatre Department enroll at NUIG each spring semester.
The program at NUIG is best suited for STM BA students who will be able to take a number of courses that fulfill required, selective or elective degree requirements. However, BFA students may also submit. You can find information about Galway—a culturally rich city ranked as one of the top destinations in Ireland—and NUIG here.
How to apply:
Students write a brief essay (maximum of one page, single-spaced) on why they are interested, and why studying in Galway meet their interests as a student and theatre practitioner. Students should research the school (https://www.nuigalway.ie/), the program, and the city, and reflect the knowledge gained from that research in their essay. Application date coming soon.
A committee of faculty will review essays, and discuss the merits of each. The students' record (following our Standards of Professionalism as outlined in the handbook—classwork, attendance, collegiality, etc.) will also be a factor in the committee's decision making.
Contact cdunfo1@uic.edu for more information and application dates.