Theatre
BA Theatre Capstone 2023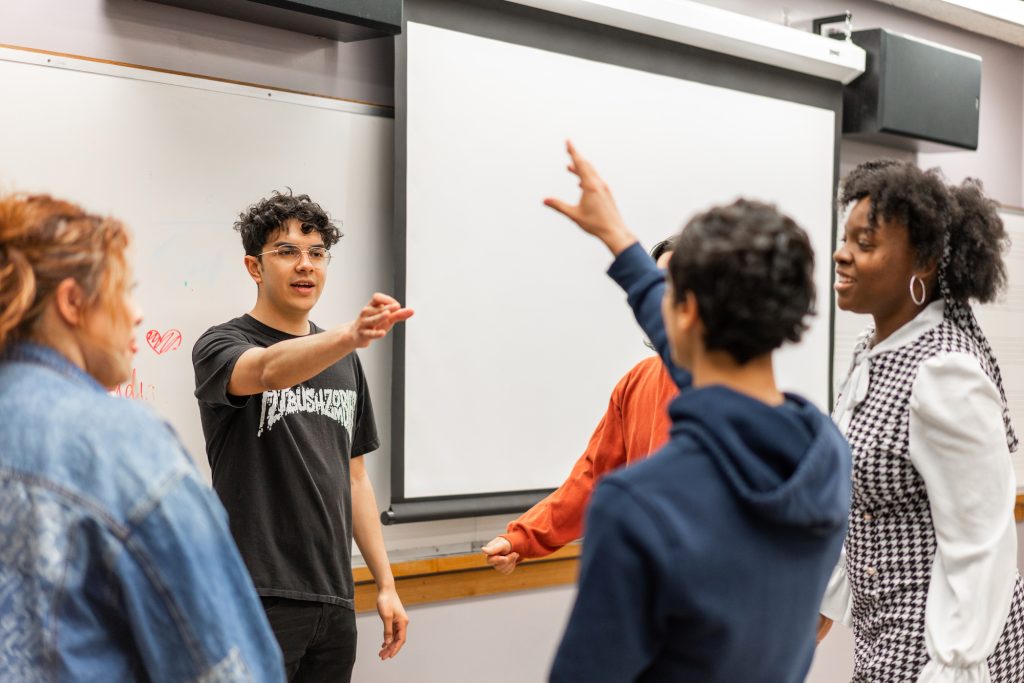 By Angelina Davila
BA Theatre and Performance, 2023
The THTR 449 Capstone: Senior Project is a required course for BA Theatre and Performance students on the performance track, taught by Bonnie Metzgar. During the course of the spring semester students are able to create and develop projects to present in a final showcase at the end of the semester. Student projects can range anywhere from directing one-acts to creating live interactive paintings with an audience, which was a project done in Spring 2022. This semester included a lineup of staged readings, an improvised stage play, a film screening, and fully staged one-acts.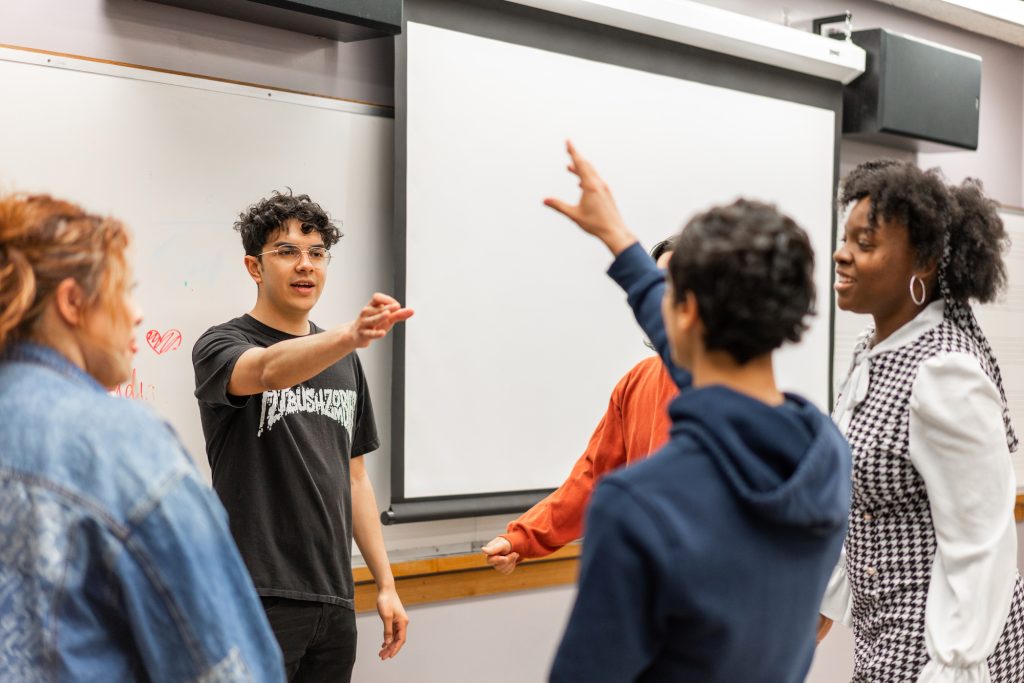 During the first class meeting students are pushed to create work that will give them the opportunity to strengthen any skill they want such as acting, writing, or directing. Many students end up doing a project that encompasses all three. The class meets twice a week, and for the first couple months students are expected to bring in what they've been working on, for example, playwrights would present new pages or drafts of their original scripts. The class regularly provides constructive feedback to each other to help improve on their work.
"It has been amazing to have the opportunity to share my whole process with the class and receive such valuable feedback that has helped grow my play into a beautiful piece that I never thought I would see it get to," said student, Natalia Rivera.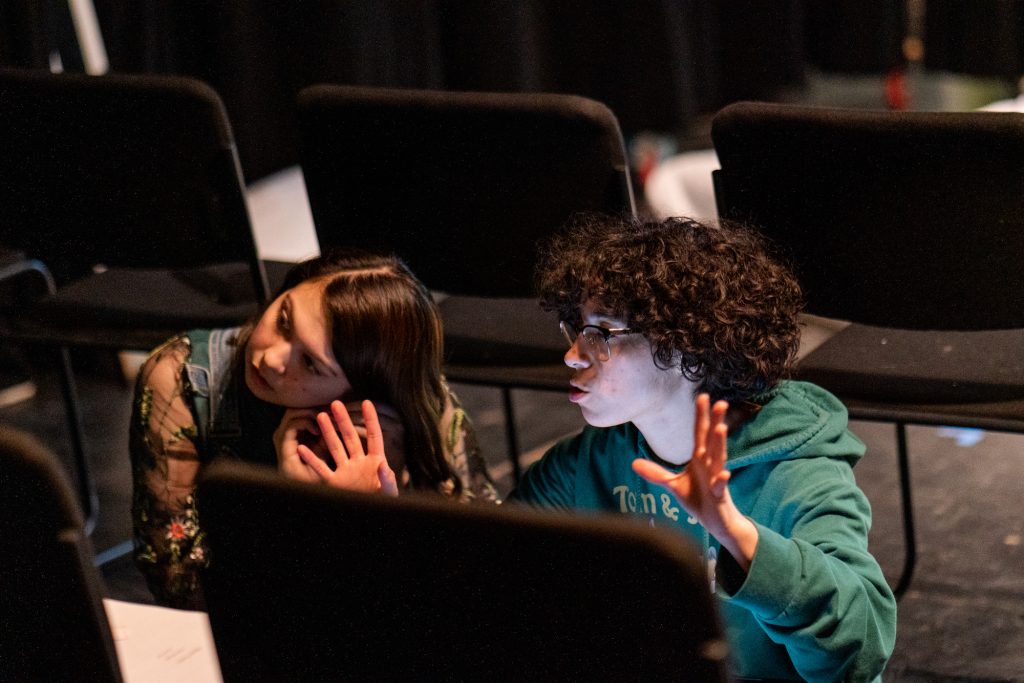 For her capstone, Natalia put on a staged reading of her one-act Leaves, which follows the story of Melanie who lost her mother, and Angel who is trying to make amends with God. While the two navigate each other's past and present circumstances, they end up discovering that they are more alike than previously thought.
Students use class time as a working period to further develop and complete their projects towards the end of the semester. Many of the students end up working on other students' capstones which creates a beautiful ensemble of artists moving as one.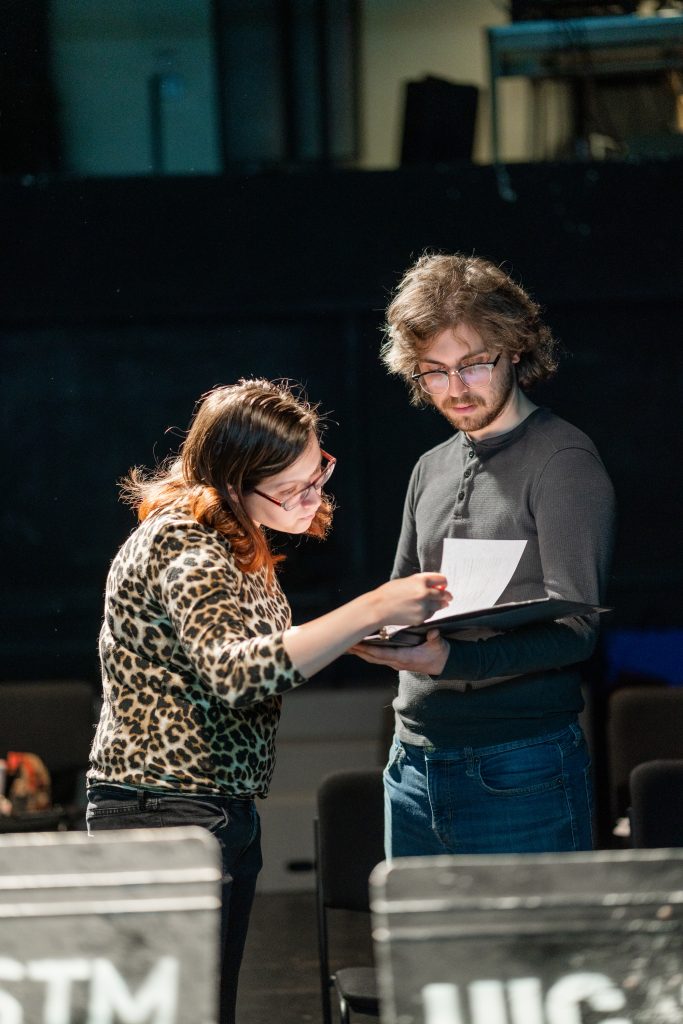 When asked about the process, student Jon Fonseca said, "I was driven to build an ensemble of enthused theatre makers. Our best work came out of our willingness to play." Jon created a theatre company, De La Nada Theatre, and performed a stage play with their improv troupe, The Groove.
Professor Bonnie Metzgar has always created an open environment for individualism, creativity, and imagination. She told her class how much she loves producing new work which is what drove her to teach THTR 449 Capstone: Senior Project. Bonnie said, "I want UIC Theatre to be a place where students are visionary storytellers. They create as they find their voice. We teach students all the fundamental skills, and then they have to have the space to put it all together into something of their own design. That's the purpose of their Capstone projects. That's why I started the UIC New Play Festival last year, and it grew this year when Angelina Davila produced it as a student."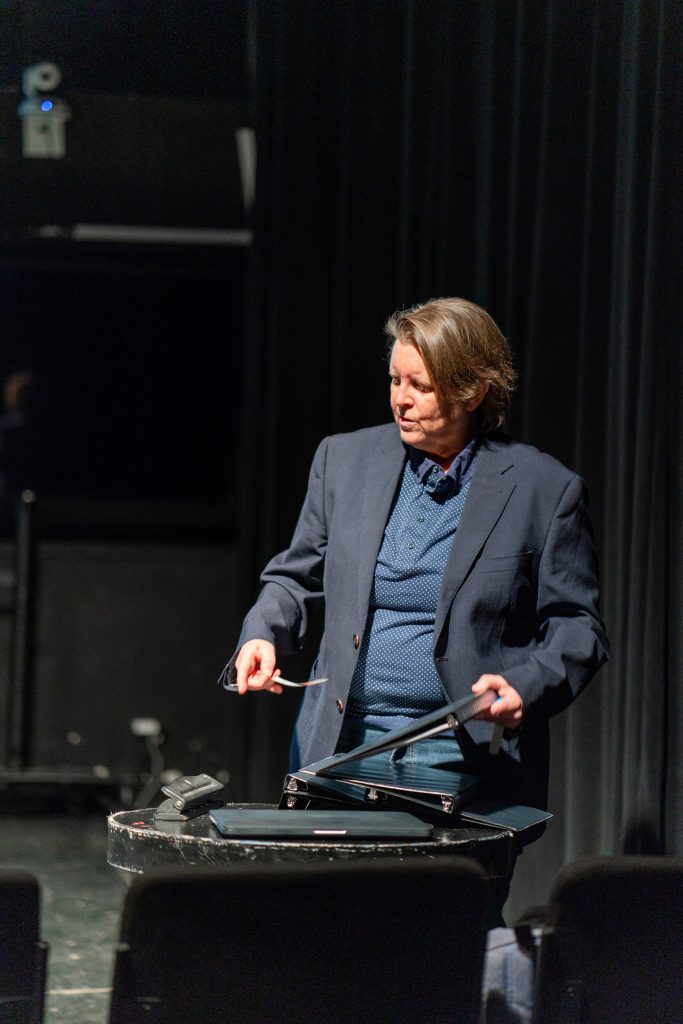 "I want UIC Theatre to be a place where students are visionary storytellers."
Many students walk into their theatre degrees focused on one specific element of the art, but leave as these well rounded multi-hyphenate theatre makers. THTR 449 Capstone: Senior Project is a class where students are able to channel everything they have learned over the course of their time at UIC and create something really special.