Music
UIC Director of Jazz Studies, Andy Baker, in Downbeat October Issue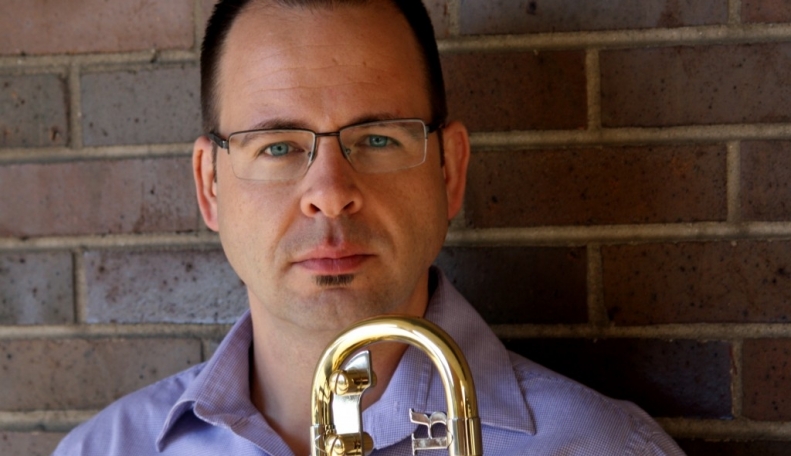 UIC Director of Jazz Studies, Andy Baker, praised in the October 2016 issue of Downbeat Magazine for his direction of the album New Standard Jazz: Waltz About Nothing. Michael Jackson, Downbeat Magazine reviewer, also goes on to mention UIC STM faculty member Chris Madsen's contributions as alto saxophonist. Read the full review below:
NEW STANDARD JAZZ ORCHESTRA
Waltz About Nothing
OA2 22131
[Four stars]
Expat British trombonist Andy Baker and Saxophonist Ken Partyka assembled this top-tier big band as a labor of love outside their diverse professional activities. Baker fell in love with his subsequent wife and the city of Chicago back in 2001, when he jumped ship from the excellent U.K. swing band The Ray Gelato Giants and became an in-demand session player-all while juggling parenting and teaching (he's currently director of jazz studies at University of Illinois at Chicago); Partyka fronts the New Standard Quintet and holds down a gig as vice president of inventory, purchasing and distribution at Quinlan and Fabish Music Co.
Superbly recorded by Freddie Breitberg at IV Lab Studios, the album begins with a scythe-like slice into trombonist Tom Garling's "Metamorphosis," which bleeds into an articulate, driving solo from tenor saxophonist John Wojciechowski. The wryly titled "Sedentary Motion," also by Garling, reveals the breezier, less combative side of this crack ensemble.
Baker's contributions—"Samba For Someone" and the title track—reveal how much the music means to him. He has cherry-picked some fine executants here, including veteran tenor saxophonist Mark Colby, alto saophonist Chris Madsen and the unruffled trumpeter Marquis Hill, who contributes to forgotten hero Michael Plog's "Bu's Groove" and adds buoyancy to Duke Ellington's "Star Crossed Lovers."
—Michael Jackson