Theatre
UIC alumnus, 'Family Ties' actor Michael Gross donates papers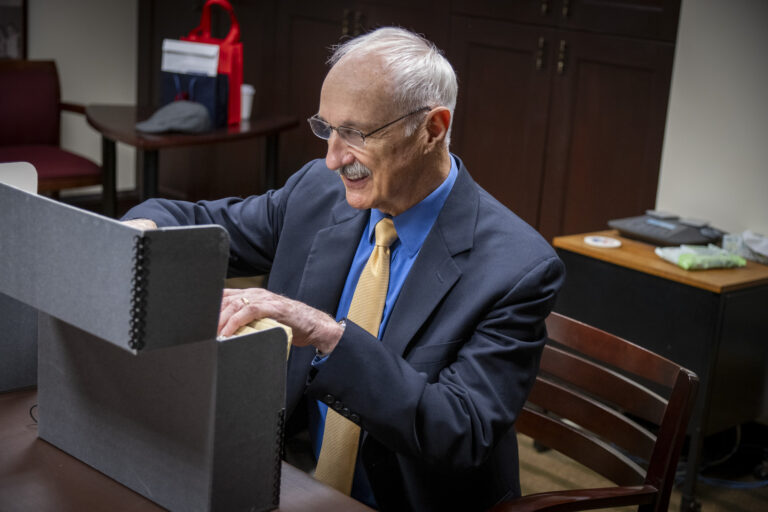 Actor and University of Illinois Chicago alumnus Michael Gross watched as UIC School of Theatre students rehearsed the play "Marat/Sade," set in an asylum during the French Revolution, and said watching the students rehearse on stage gives him a creative spark.
Gross, who is best known for playing the father of Michael J. Fox's character on the hit '80s show "Family Ties" and for playing the survivalist character on the "Tremors" film franchise, sat in on the Advanced Acting ensemble class alongside UIC Theatre professor and head Yasen Peyankov and Rebecca Rugg, dean of the College of Architecture, Design, and the Arts.
"I get inspiration from them," Gross said of the students. "These are people who are still imbued with the passion I had. They have a passion and a dream that will take them far."
The alumnus was at UIC recently to announce the donation of more than 50 boxes of papers, scripts, photographs and other memorabilia from his long career to the University Library Special Collections, where they are being made available to students and the public. He also continues to sponsor the Michael Gross Acting Award for drama students and took the time to sit in on several classes.
Read the full article at UIC Today
Article by Carlos Sadovi
Photo by Peter Hernandez