Theatre and Music
Happy Holidays!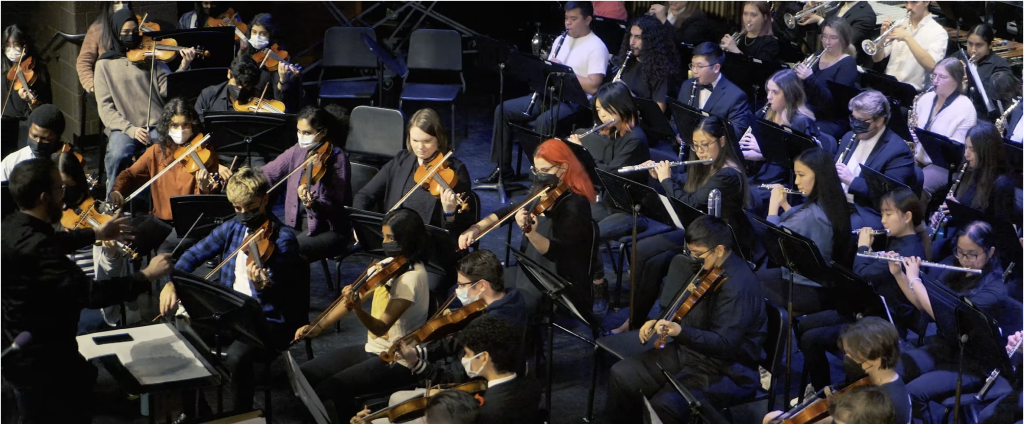 Thank you for joining us on a wonderful theatre and music season!
Last Saturday, nearly 300 musicians from the UIC Choirs, UIC Orchestra and UIC Wind Ensemble performed at the annual Holiday Concert at Benito Juarez High School. Friends and family participated in the performance with the classic Holiday Sing-Along.
See the recap video below:
Happy Holidays!
Special thanks to our UIC Jazz students for their pre-concert performance.
View the Concert Program here.