Theatre and Music
Architecture Teams Present Proposals for the Center for the Arts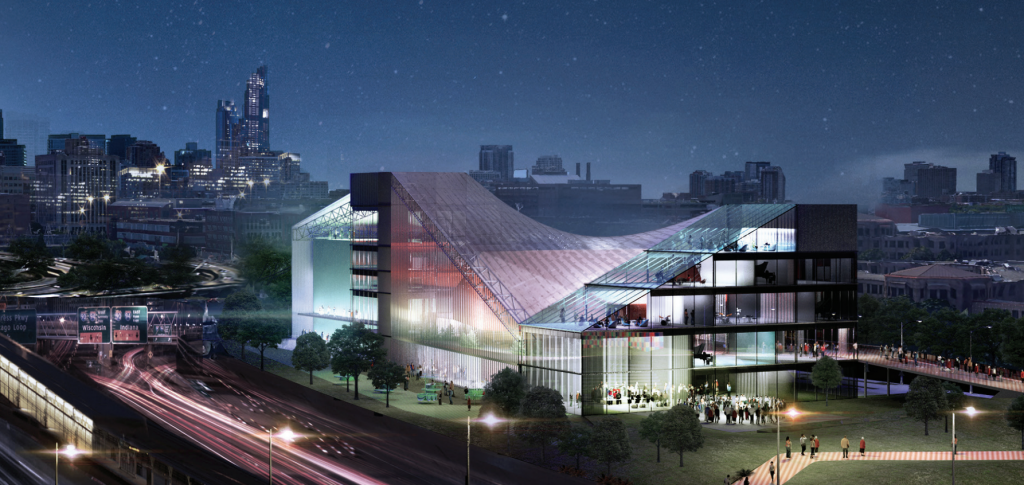 On April 3, 2019, three architecture teams presented their proposals for the Center for the Arts.
The Center for the Arts will be an architecturally significant building on Chicago's Near West Side that serves as a gateway and bridge between UIC and the world, and as a destination for innovative arts and cultural production that performs and promotes UIC's mission, "to create knowledge that transforms our views of the world and, through sharing and application, transforms the world."
As the new public face of UIC's East Campus, and the College, this sustainable, mixed-use space will transform life for the community and for students on campus, fostering meaningful exchanges by serving as a hub for public performance, research and scholarship, teaching, and gathering. This place of artistic innovation and production will promote interchange and experimental collaborations between the arts and other disciplines such as health sciences, engineering, and urban planning, as well as provide a research site for experimenting with the most cutting edge architectural and design practices.
"This space will realize the vision of the College of Architecture, Design, and the Arts to become the nation's premiere college for education in the arts, design, and architecture. The UIC Center for the Arts will be a dynamic center—at the intersection of thinking and making—where new ideas are explored and manifest, and where each stage of the process of creative production is shared with the broader world."
Click this link to see the proposals.