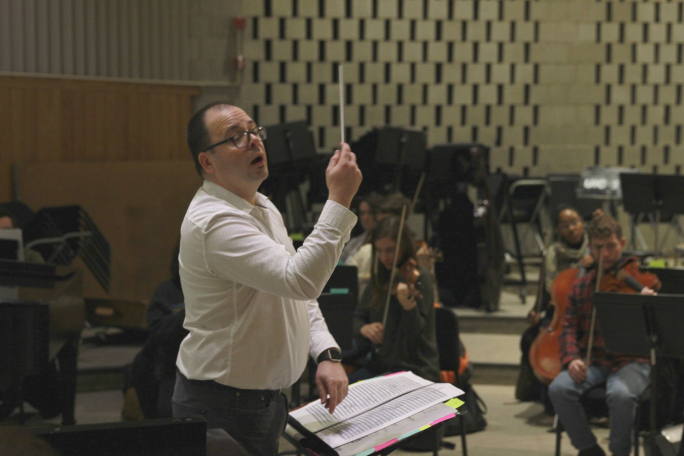 When Andy Baker, clinical assistant professor at the University of Illinois Chicago, came up with the idea to record Leo Sowerby's early work, he never realized it would require him to undertake the expert sleuthing of a detective.
While Sowerby was a composer well known for his mid-20th century church music when he was based in Chicago's St. James Cathedral, Baker was drawn to Sowerby's unrecorded classical pieces commissioned during the 1920s to be performed by a jazz ensemble.
With partial funding from UIC's Awards for Creative Activity program, the Chicago bandleader-trombonist got to work and put together the Andy Baker Orchestra, which included several colleagues and alumni from the UIC School of Music, and recorded Sowerby's "Synconata" and his Symphony for Jazz Orchestra, "Monotony."
The resulting album, "Leo Sowerby: Paul Whiteman Commissions and Other Early Works," was recently released by Chicago-based Cedille Records — which also helped fund the endeavor — to glowing reviews, including debuting at No. 3 on the Billboard Traditional Albums chart and No. 10 on the Amazon Classical list.
"Sowerby is an important American composer, and these are major works from his early career that have never been recorded," Baker said. "It was a bit of a detective job to assemble these scores and parts and figure out what was going on because the music had been played nearly a hundred years ago and then put into a box."
Read the full article here