Theatre Alum shines at Goodman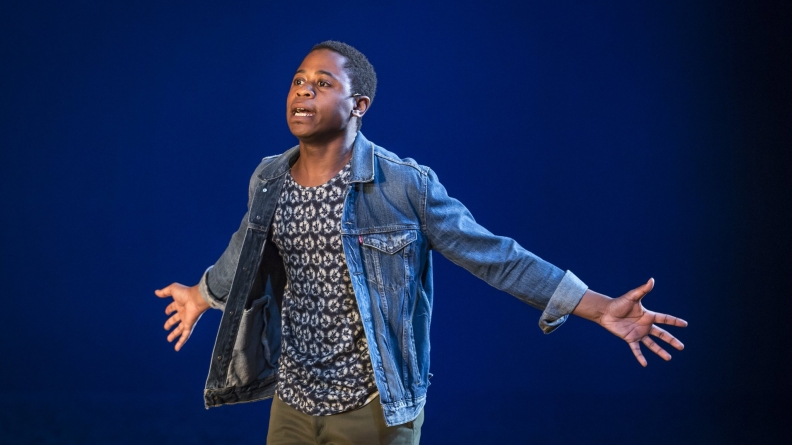 BA Theatre alum Daniel Kyri recently made his Goodman Theatre debut to great acclaim. Kyri performs the role of Shedrick Yarkpai, a Liberian refugee trying to build a new life in Australia in Charles Smith's Objects in the Mirror. His path to peace is haunted by an explosive family secret, and Shedrick must confront the ghosts of his past to reclaim his present.
Objects in the Mirror runs through June 4.
"Kyri … is terrific — vulnerable, honest and yet also confounding when the script so demands" – Chicago Tribune
"Kyri (whose poetic bearing and delivery left an indelible mark in Chicago Shakespeare Theater's "Tug of War" epic last season) is an actor of beautifully restrained yet palpable emotion" – Chicago Sun Times
"If his breakout performance in Goodman Theatre's "Objects in the Mirror" is any indication, Daniel Kyri is about to become very busy. His achingly authentic portrayal of a Liberian refugee in Charles Smith's timely examination of survival and identity is the kind that attracts attention." - Daily Herald